Looking for the latest shoe fashion trends? Then you should definitely take a look at this inspiration page. We ensure that no fashion shoe trend goes unnoticed.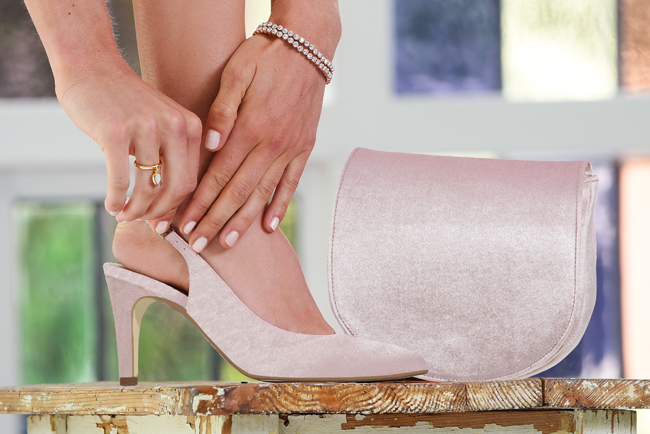 We love BLUSH!
Velvet in a soft pink is quietly becoming the trend material of the season and gives bridal outfits an unprecedented sensuality.
Bling-Bling
Sometimes you just need some extra sparkle, because a touch of glitter can work wonders. Satin and glitter go very well together. For example shoe Bambie or Jara from our Rainbow Club collection. These fabulous styles prove it!