The wedding season will hopefully start soon, a time when brides to be will be looking for the perfect pair of wedding shoes.
We would like to give you a sneak peek into the latest wedding shoe trend of the year 2021!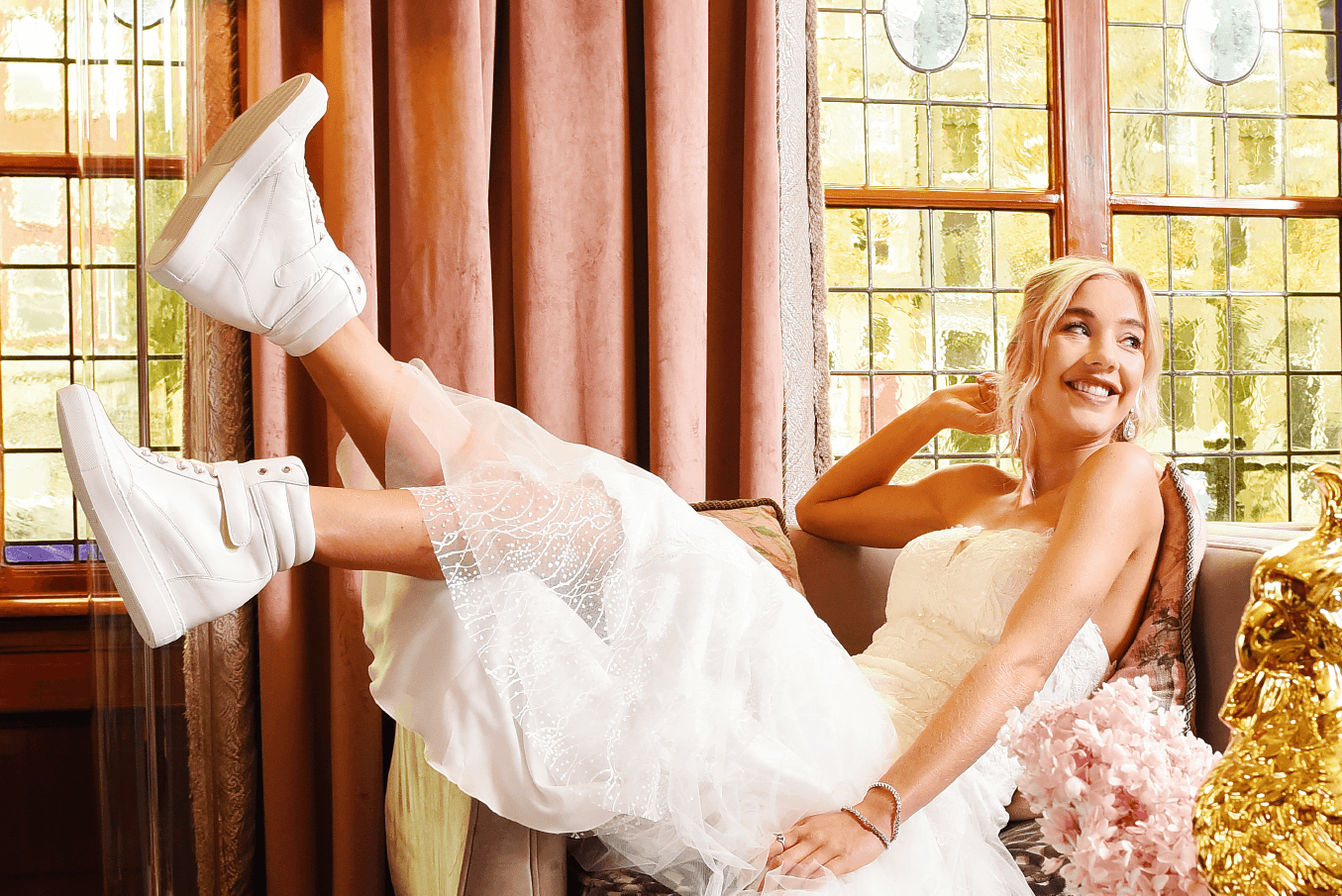 Wedding boots

Some brides to be choose a classic pair of wedding shoes with a low heel on their wedding day, others are totally into killers heels. Are you totally in love with boots? Under the right wedding dress the Miloe wedding shoes look fabulous. A combination of a heel and a sneaker is the Jaimy. With a heel height of 6 cm this wedding boot offers you that extra bit of length and the comfort of a sneaker.
Romantic lace

Lace has been trendy within the bridal world for a very long time. A lace wedding shoe adds a romantic touch to your bridal look. Whether you are looking for a killer heel, pump or sneaker we got it all. The trend of 2021 is to wear a wedding sneaker with lace. Are you a sporty type or are killer heels not for you? Then choose the Franki on your big day, a comfy bridal sneaker with romantic lace. We are in love!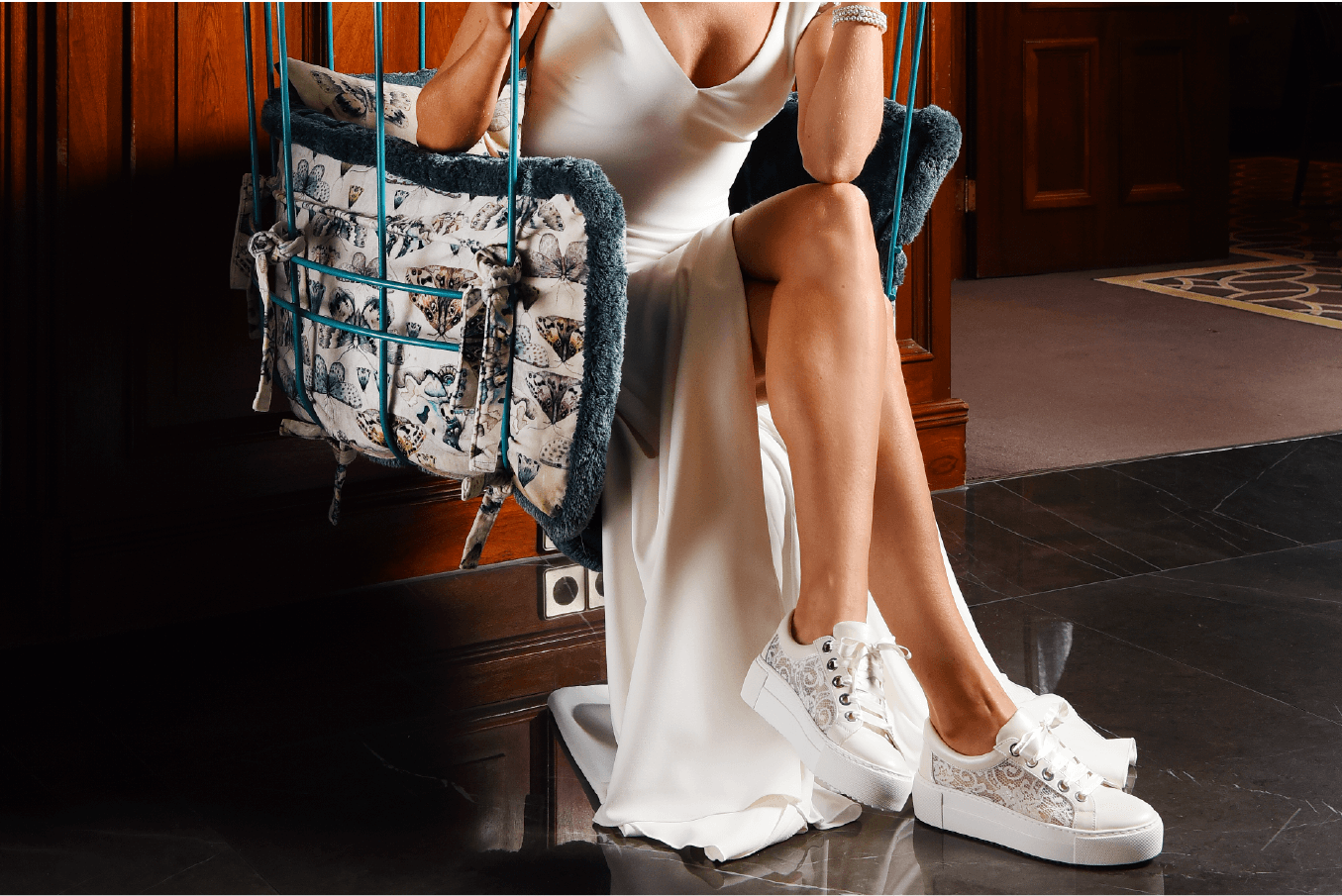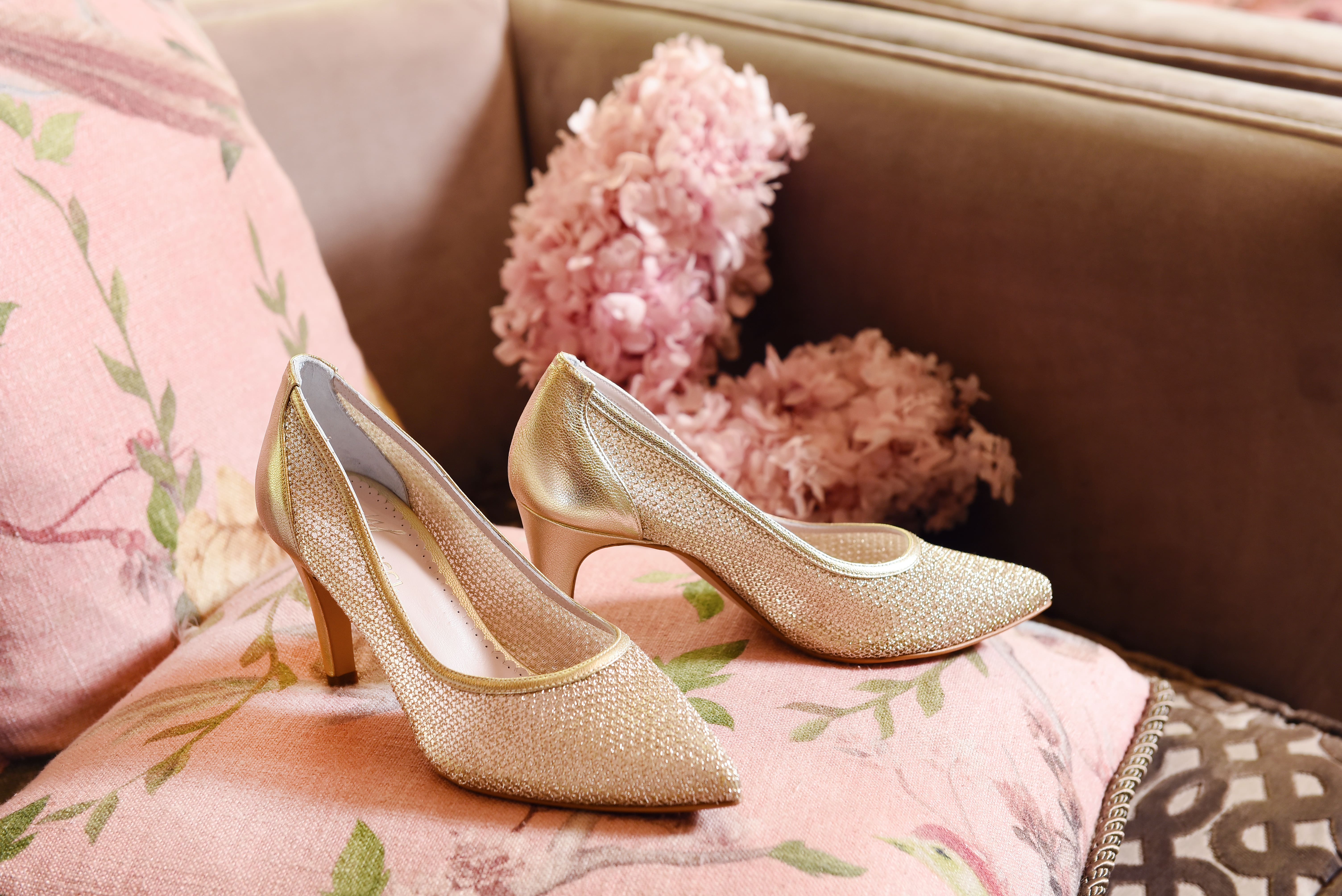 Mesh, mesh baby

Mesh is entering the wedding shoe world in 2021 and we love it. Brides to be are increasingly looking for a more unique wedding shoe and are moving away from the classic white or ivory colored bridal pump. The mesh material is designed for the bride who dares to step out of her comfort zone. Whether you are all into gold or platinum Melany comes in both colors and has a heel height of 7 cm. Are you ready to step out of your comfort zone?
---
Platform bridal shoes

Platform sneakers and booties are no longer out of fashion. While platform shoes used to be a no go in fashion, nowadays also the most fashionable women wear this type of shoe. This is why in 2021 we will see more and more bridal shoes with a platform at weddings. Length and feminine glam combined with leather and subtle glitter makes Resi the platform wedding shoe. Is it a wear or tear for you?
---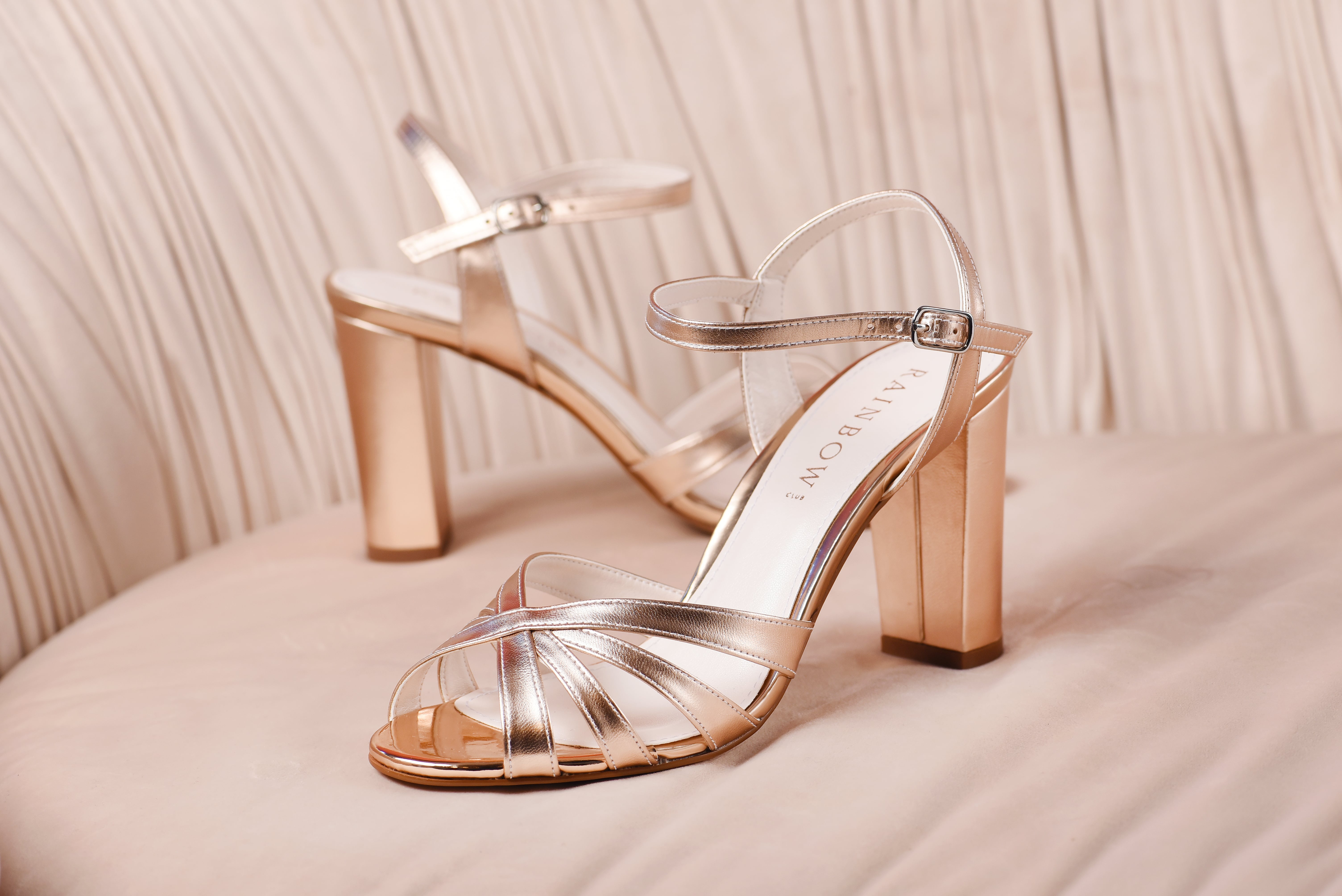 Rose gold

In 2019 and 2020, the color rose gold was already spotted at various weddings, but in 2021 we are also taking the color rose gold to the next level. Besides the fact that a rose gold wedding shoe is the perfect match for any type of wedding, this color wedding shoe can also be worn after the wedding during a rose gold theme party or any other festive occasion. ShoeStories' collection consists of different rose gold metallic wedding shoes. In 2021 the color rose gold matt will also be added here. Check out the Blake, because Rose and gold are always a good idea.
---
Sarah Jessica Parker inspired

We are totally in love with the shoes from the Sarah Jessica Parker collection. Are you a fan of the classic pump with block heel and are you ready to dress up and feel like a princess? We got some good news for you. The new collection of ShoeStories has four gorgeous classic pumps with block heel in ivory, gold, navy and black metallic. Get into the bridal or party vibes, for any occasion the Annemarie is the match made in heaven. Which Sarah Jessica Parker inspired shoe will be your favorite?
We have listed all the wedding shoe trends of the year 2021 for you which wedding shoe trend is your favorite? We can't choose!